Tom Atlee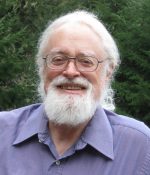 Detailed Description:
Tom Atlee grew up in an activist family during the 1950s and '60s.  His life's watershed was the 400-person cross-country Great Peace March of 1986 where he first encountered palpable collective intelligence and mass self-organization.  He is author of The Tao of Democracy, Reflections on Evolutionary Activism, and Participatory Sustainability, as well as hundreds of articles on his blogs and websites and in alternative journals.  He is founder of the Co-Intelligence Institute and creator of the Wise Democracy Pattern Language.
He lives and works in a co-op house in Eugene, OR.  His daughter Jennifer in Western MA is a green building professional and gardener – and local resilience and regenerative culture networker.
Send Message to listing owner