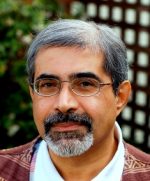 Detailed Description
Bahman A.K. Shirazi is former director of graduate studies at California Institute of Integral Studies (CIIS). He has been actively affiliated with that organisation since 1983.
His doctoral dissertation, "Self in Integral Psychology" was the first of its kind in the field of integral psychology. His work draws from the approach of Haridas Chaudhuri, focusing on an integrative approach to psychology, with the goal of developing insights into the nature of human psychospiritual development and integral self-realization.
Dr. Shirazi has taught at several San Francisco Bay Area universities: California Institute of Integral Studies (CIIS), Sofia University (formerly Institute of Transpersonal Psychology), and previously at John F. Kennedy University (JFKU), and Dominican University of California.
He served as Associate Producer for the documentary film, Integral Consciousness  (Director, Mark Kitchell; Producer, Alan Baiss ©2008.) and as a panel member of OHI's first Winter Webinar, Facing North, in 2016.  His publications include many articles in peer-reviewed journals, some of which are listed here.
Send Message to listing owner