Maya Horton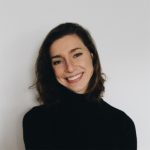 Detailed Description:
Maya Horton is a visual artist based in NY. Her work is inspired by the stories and archetypes embedded in land, plant and animal medicine, mythology and collective memory. Drawing and painting has always been a way for her to navigate paradoxes and nuance, by exploring details that both contain and comprise the whole.
She recently spent six months as artist-in-residence at Stony Point Center in the Hudson Valley, and wrote an article about the art she created there and her relationship with black vultures as a sociopolitical lens on Trump's America. You can read that article here.
Send Message to listing owner