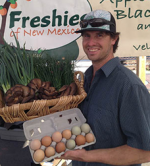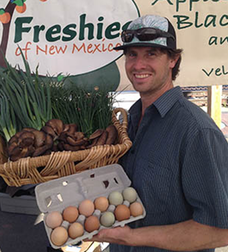 Detailed Description
Christopher and his wife, Taylor, own Freshies of New Mexico, where they are perfecting the art of high tunnel polyculture on 300 acres along the Rio Grande River in Velarde, near Santa Fe, New Mexico.  Read more about Christopher and Taylor at Authors, Artists, & Editors.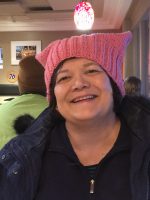 Detailed Description
Karen Buller is a registered member of the Comanche Nation and a longtime resident of Santa Fe, New Mexico.
She has served as Native American consultant to many diplomatic missions both here in the US and abroad, as Founder and Executive Director of NITI, a Native American Tech company, as Secretary of national and local chapters of the ACLU, and currently serves as Chairperson of the Board of Directors for the Santa Fe Indian Center.
Karen is a standing member of OHI's  Advisory Board and past contributor to Four Winds Journal (Art as Activism, Fall 2017).