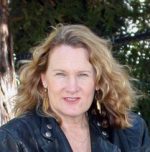 Detailed Description
Jaqui Duvall, MA
Jaqui Duvall is an author, trainer, life and health coach, and spiritual counselor helping people live authentically and genuinely through defining and connecting with their inner spirit.
She has provided health coaching to veterans through the VA since 2013 and has been coaching in the private sector since 2002. She has extensive experience teaching and developing Behavioral Health Education classes in a healthcare setting, including management of stress, anxiety and depression, insomnia, communication skills and more.
Jaqui holds an MA in Consciousness Studies from the University of Philosophical Research and a BA in Drama from San Jose State University, as well as certificates in Health (2014) and Life Coaching (2002), Training (1989), Interactive Guided Imagery (2015). She is currently pursuing certification as an aromatherapist.