Minister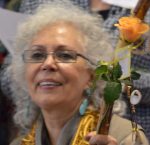 Detailed Description:
Ana Perez Chisti, MA, PhD, is President of the SUFI Universal Fraternal Institute and an ordained minister in the Creation Spirituality Community as well as functioning as senior teacher for the Sufi Movement USA.
She served as a start-up member of the San Francisco AIDS Hospice program. With the Mission of Charities in San Francisco and in Calcutta, she worked with Mother Teresa to support the homeless and marginalized communities in both areas. She was the coordinating director of the Emergency Relief Fund International that helped deliver food and medicine to areas of Somalia and Ethiopia during periods of severe famine. She is presently working with several Jewish community centers in the Bay Area that support concentration camp survivors and their families.
She holds academic degrees in psychology, philosophy and religion, and is presently an adjunct faculty member at the California Institute of Integral Studies in San Francisco, CA. and the Fox Institute in Boulder, Colorado.
Website: sufiuniversalfraternalinstitute.live
Email: aperezchisti@gmail.com
 
President, Sufi Universal Fraternal Institute
Associate Professor, CIIS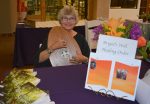 Detailed Description:
Bishop
Founder, Order of Brigid's Well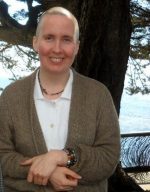 Detailed Description:
Ji Hyang Padma serves as the Director of the Comparative Religion and Philosophy Program at the California Institute for Human Science. Ji Hyang Padma has combined an academic career with her vocation as a spiritual teacher. Ji Hyang served as Director of Spirituality & Education as well as Buddhist chaplain at Wellesley College for fourteen years.  Her work at Wellesley College as an interfaith leader has given her a passion for interfaith and intercultural dialogue.
Ji Hyang holds a doctorate in psychology from Sofia University.  Her recent writing has been published in Our Neighbor's Faith: Stories of Interfaith Encounters and Arts of Contemplative Care: Pioneering Voices in Buddhist Chaplaincy and Pastoral Work. Her first book, Zen Practices for Transformative Times, was published by Quest Books in 2013. She is currently writing a second book based on her original research on consciousness & healing.