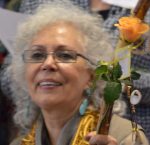 Detailed Description
Ana Perez Chisti, MA, PhD, is President of the SUFI Universal Fraternal Institute and an ordained minister in the Creation Spirituality Community as well as functioning as senior teacher for the Sufi Movement USA.
She served as a start-up member of the San Francisco AIDS Hospice program. With the Mission of Charities in San Francisco and in Calcutta, she worked with Mother Teresa to support the homeless and marginalized communities in both areas. She was the coordinating director of the Emergency Relief Fund International that helped deliver food and medicine to areas of Somalia and Ethiopia during periods of severe famine. She is presently working with several Jewish community centers in the Bay Area that support concentration camp survivors and their families.
She holds academic degrees in psychology, philosophy and religion, and is presently an adjunct faculty member at the California Institute of Integral Studies in San Francisco, CA. and the Fox Institute in Boulder, Colorado.
Website: sufiuniversalfraternalinstitute.live
Email: aperezchisti@gmail.com
 
President, Sufi Universal Fraternal Institute
Associate Professor, CIIS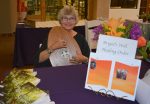 Detailed Description
Bishop
Founder, Order of Brigid's Well