Winds of Change Press is delighted to present the following new titles!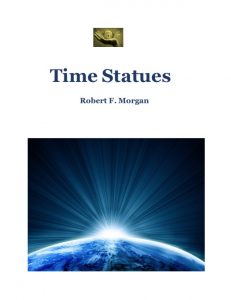 Time Statues.  Robert F. Morgan (2021).  Paperback & Ebook.
Time is a place. Each moment is a statue in time, always rooted in that time and that place. Memory allows us to visit them. After eight decades of this, I have amassed a library of memories. Stacks after stacks of time statues archives. So much that it can take minutes or more to access just one memory and only with patience. From the viewpoint of age, we can view these memories in their entirety as a grand tapestry. Not arranged chronologically. More by specific themes jumping temporal locations to connect in themes. Chosen here: On the Job, Language & Influence, Citizenship, Family: Non-Human Relatives, Family: Human.
What is a good guiding strategy for navigating these patterns, this treasure in an elder's experience? Maybe it's ones that were meaningful or fun. Sometimes both? These can be shared. Samples follow.
Also available in print and Kindle on Amazon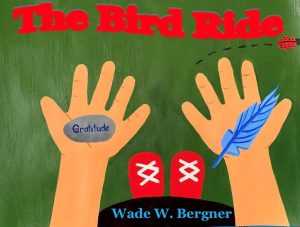 The Bird Ride, Book 1: The Awareness Matters Series. Wade W. Bergner (2020).  Hardcover & Ebook.
Cover and illustrations by Galia Labowitz.   A boy's mystical bird ride unveils why awareness, words, and attitude matter.  Readers uncover a great power within themselves, one that can bring joy to their life and others.
Wade on Emotional Agility with Carly Newfeld, The Last Word, KSFR Public Radio.
Hear Wade read from The Bird Ride!
Also available in print and Kindle on Amazon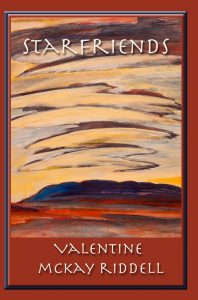 Starfriends, Book 2: The Alyssa Chronicles. Valentine McKay-Riddell (2022).  Paperback & Ebook.
Cover art by Lewis Riddell.  Illustrations by Linda Hunsaker.  Alyssa and her friends are off again, this time to assist a stranded off-world visitor in her quest to save Earth from certain destruction.  Readers discover the magic– and the value– of interspecies communication.
Pre-order Starfriends !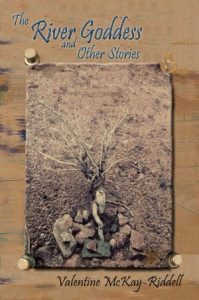 The River Goddess & Other Stories, Book 1:  The Alyssa Chronicles.  Valentine McKay-Riddell (2015).  Paperback & Ebook.
The Alyssa Chronicles follow a young girl as she comes into her power with the aid of a mysterious River Goddess, a number of helpful animals and non-human others, and a very old friend.  Alyssa faces many dangers and overcomes numerous challenges along the way.  As she learns how to tap into the magic of everyday life, she develops a deep respect for both human and non-human guides and for herself.  This is the "hero's journey" from a feminine point of view– a journey upon which we are all embarked as we rediscover our true role:  fellow travelers with all the beings who share space on the small blue planet we call Earth.