This page is still under construction!
Lisa Law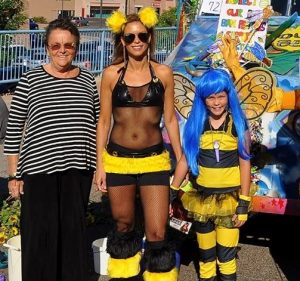 Lisa Law (pictured far left) has spent five decades capturing the shifting tides of American culture on film. Her reputation is built on photographs unique for their startling sense of intimacy and spontaneity– some of which may be seen in her book, Flashing on the Sixties. Her award-winning documentary, "Flashing on the Sixties: a Tribal Document," has aired on Cinemax, The Discovery Channel and PBS, and is available on home video. Dennis Hopper described it as, "The most compelling, moving documentary on the Sixties." Lumen Press of Santa Fe has published a collection of interviews from her documentary entitled Interviews with Icons.  The Smithsonian Museum of American History exhibited a show of her work in 1999 and now holds a 208-piece collection in its archives. The Bethel Woods Museum of Woodstock presented a show of 58 photographs taken at Woodstock, which is now part of their permanent collection. and a documentary by the same name.
Lisa continues to support freedom of expression, sustainability and responsible planetary stewardship, and alternative lifestyles in various ways.  These include a differently themed parade which she hosts each year in Santa Fe, New Mexico, driving her bus (above) at the head of thousands of colorfully dressed marchers.  This year's theme was "Save the Earth!"  She has also collaborated with other activists and artists on the current "Voices of Counterculture in the Southwest" exhibit at the New Mexico History Museum in Santa Fe (on view through February 2018).
Heidi Brandow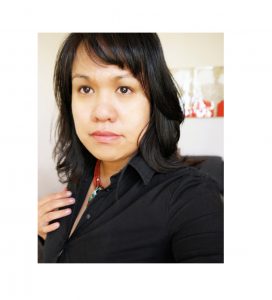 Heidi K. Brandow is a multi-disciplinary artist whose work is commonly filled with whimsical characters and monsters that are often combined with words of poetry, stories, and personal reflections. Hailing from a long line of Native Hawaiian singers, musicians and performers on her mother's side and Diné storytellers and medicine people on her father's side, she has found that her pursuit of a career in the arts was a natural progression.  Inspired by everyday life,  her work concerns discovering, defining, and constantly redefining personal identity by questioning authority and deconstructing mainstream assumptions of Native Americans. Heidi's work engages personal, cultural, and historical experiences while incorporating perspectives of critical theory.
Heidi is a graduate of the Institute of American Indian Arts and studied design at the Harvard Graduate School of Design in Cambridge, Massachusetts and Istanbul Technical University in Istanbul, Turkey.
Website: www.heidikbrandow.com/
Karen Buller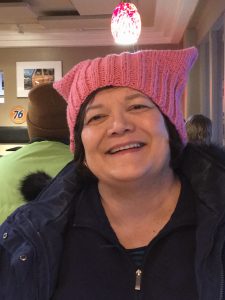 Karen Buller is a member of the Comanche nation and a longtime activist, participating in multiple local and national political circles.  Her main focus over the years has been to address the needs of underserved populations, particularly Native Americans, through her work with the ACLU, the Santa Fe Indian Center, the New Mexico Public Relations Commission, and many other organizations.  She is an avid Shakespeare enthusiast, a painter, and belongs to a knitting group, where she and several other women created dozens of pink pussy hats, like the one pictured here, for the Women's March in Washington DC the day after the 2017 presidential inauguration.
Cathy Busby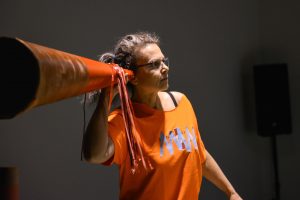 Cathy Busby is an artist who grew up near Toronto and as a teenager, moved to the Yukon to be part of an alternative school and community. Early on, she felt at home being involved with social justice movements and found an outlet for these politics in the visual arts. She holds a BFA from the Nova Scotia College of Art and Design, an MA in Media Studies and a PhD in Communication from Concordia University, Montreal. She makes installations and printed matter, does performances, and teaches as a sessional in the Visual Arts at the University of British Columbia.
Website: www.cathybusby.ca/
Kelly Church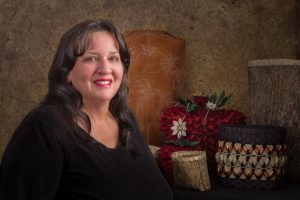 Kelly is an enrolled member of her grandmother's tribe, the Grand Traverse Band of Ottawa Chippewa Indians from Michigan. Her grandmother is half-Ojibwe and half-Ottawa, and her grandfather is Grand River Ottawa from the Salem Community. The Objiwe, Ottawa, and the Potawatomi tribes make up the Confederation of the Three Fires.
She is very interested in studying and teaching the stories of the oral traditions of the past and her native Algonquin language. "I feel it is important for our youth today to learn and pass on the stories and language before it is too late. I try to incorporate the stories in my paintings, drawings, photographs, and sculpture, to help teach and preserve the culture through my work, and maybe to make someone who was unaware of the Anishnaabe and their culture more aware… that we are still here today."
Heather Lynne Davis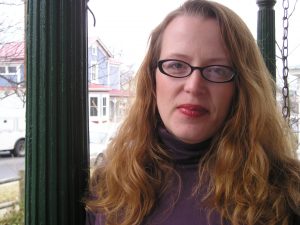 Heather earned a B.A. in English from Hollins University and an M.A. in creative writing from Syracuse University. She attended the Bucknell Seminar for Younger Poets, and is a winner of the 1991 Hayden Carruth Poetry Prize at Syracuse University, a Larry Neal Writer's Award, and the 2007 Arlington County Moving Words Poetry Contest.
She is the author of The Lost Tribe of Us, which won the 2007 Main Street Rag Poetry Book Award. Her poems, essays, and short stories have appeared in Bethesda Magazine, Cream City Review, Gargoyle, Poet Lore, Puerto del Sol, and the New York Times Book Review, among others.
She lives in Front Royal, Virginia with her husband, the poet José Padua, and their son and daughter. She has been involved in arts activism for over 10 years, working with DC Poets Against the War and Split This Rock Poetry Festival as well as the Selah Theatre Project and United Shen Valley Artists. She works full-time as a publications manager for an international public health project.
Website: heatherlynnedavis.com/
Nicholas Galanin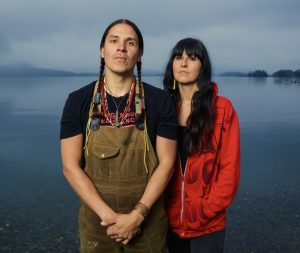 Nicholas Galanin (pictured left) was born in Sitka, Alaska.  His work offers perspective, rooted in connection to land, he engages broadly with contemporary culture. Galanin apprenticed to master carvers and jewelers in his home community, earned his BFA at London Guildhall University in Jewelry Design, and his MFA in Indigenous Visual Arts at Massey University in New Zealand.
For over a decade he has been embedding incisive observation into his work; investigating and expanding intersections of culture and concept in form, image and sound.  The content and realization of his work engages past, present and future; through two and three dimensional works and times based media he suggests reflection on the cultural amnesia that actively obscures collective memory and acquisition of knowledge. He creates sounds moving in time and animals fixed in space. Splintering apart replica carvings Galanin destroys the commodification of culture, rearranging them to reflect its effects. Galanin's works embody thought; they are containers of knowledge, culture and technology; inherently political, generous, unflinching and poetic.
Website: galan.in/
David Gaussoin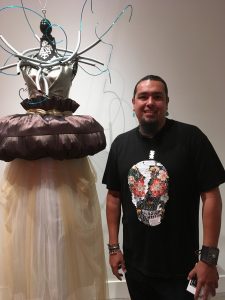 David Gaussoin, born in Santa Fe, New Mexico of Picuris Pueblo, Navajo, and French heritage, is an award-winning jewelry maker, descended from a long line of Navajo and Picuris artists, who now uses his art to educate viewers– not only on issues important to Native Americans but on larger issues as well.  This piece, "Swank Redemption," addresses our need to recycle existing material, rather than continue to buy new items and throw away the old.  It includes a collar made from aluminum and clotheslines,  a repurposed leather purse, and a skirt fashioned from old prom dresses.  (Read FWJ's interview with David for more information on his art work and his community outreach programs.)
David works with gold, sterling silver, and various precious and semiprecious stones, as well as incorporating materials not necessarily associated with jewelry, such as steel. He uses various techniques, from traditional Tufa casting and hand stamping to wax castings and lapidary, and he continually looks for new techniques and ideas. He focuses his work towards the perfection of craftsmanship and pushes his designs to new unexplored realms of jewelry.
David actively participates in various juried art shows throughout the country; including the Santa Fe Indian Market; the Heard Museum in Phoenix, AZ; and the Southwest Museum in Los Angeles, CA. His jewelry is in various permanent collections as well as many private collections throughout the world.  He has taught at the Institute of American Indian Arts, the Poeh Arts Center, the Idyllwild School of Arts, and the Heard Museum.
Website: www.Tsosie-Gaussoin.com
Shan Goshorn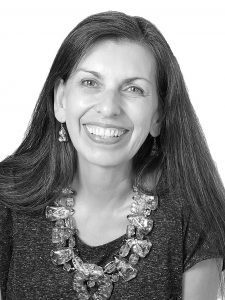 Eastern Band Cherokee Shan Goshorn is a multi-media artist who deliberately strives to choose the medium that best expresses a statement. A long time human rights activist, her recent work consists of traditionally inspired political baskets, which weave words and images together to address issues unique to native people.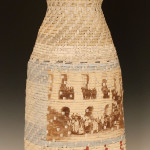 Her work is included in international collections such as The National Museum of the American Indian (Smithsonian Institution, Washington DC), Denver Art Museum (CO), Nordamerika Native Museum (Switzerland), The Surgut Museum of Art (Russia), Museum of Contemporary Native Arts (NM), The Autry (CA), Heard Museum (AZ) and Gilcrease Museum (OK).
Shan is an active member of the inter-tribal community in Oklahoma where she has lived since 1981 but maintains a strong relationship with her tribe in North Carolina, returning frequently throughout the year. She is the recipient of numerous fellowships including the 2015 United States Artists Fellowship, 2014 Native Arts and Culture Artists Fellowship, 2013 Smithsonian Artist Research, Eiteljorg Contemporary Art and SWAIA Discovery Fellowships.
Website: www.shangoshorn.net
 Maya Horton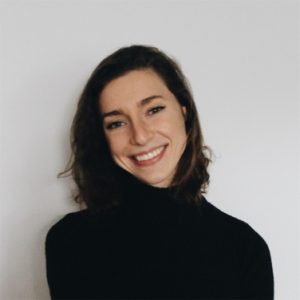 Maya Horton is a visual artist and garden educator with a BA in Sociology from State University of New York at Geneseo, summa cum laude and Phi Beta Kappa. She has worked creatively and educationally with individuals of diverse backgrounds, cultures, and abilities for over 8 years. Maya recently completed an art residency at the Stony Point Center in the Hudson Valley, following several years teaching abroad and at a semester school in Northern California's Sierra foothills, where she developed skills in biointensive farming and assistant taught Farm-to-Table class at a high school level.
Maya has always been drawn to working with people in a way that affirms their voice and sense of potential, and gravitates towards points of connection and integration between the arts, sustainability, education, and person-oriented empowerment. She is currently the farm apprenticeship instructor at Orkestai Farm in Oyster Bay, NY, a farm and arts program for young adults with special needs.
Website: www.mayahorton.com/
Merritt Johnson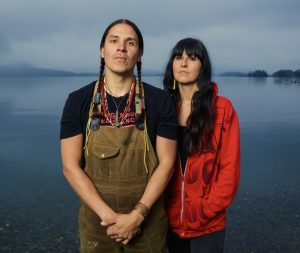 Merritt Johnson (pictured right) was born in West Baltimore and spent her childhood navigating between trees, tarps and concrete. She earned her BFA from Carnegie Mellon University and her MFA from Massachusetts College of Art.  For over a decade her work has navigated the spaces between bodies and the body politic, land and culture by making reflectors, refractors, and vision shifters to look at and through puddles of blood and oil, streams of salt water, plastic tarps, chainlink fences, cloud cover, tree lines, clear cuts, shell, bone, skin and hair.  She has seen and felt tongues and knives cut the intersections of land, culture, sex, and body; in response she weaves together seen and unseen to build connection and vision. Johnson exposes not-seeing or listening as a route to becoming fearful and dangerous. She casts, weaves, draws, beads, paints, carves, performs, films, and projects into and out of how we are, to tell stories, asking how we could be, suggesting ways to see.
 Merritt has collaborated since 2014  with Nicholas Galanin.  Merritt and Nick combine the diverse and overlapping creative vocabulary of their individual practices to create an expanded and layered conversation. Their collaborative work brings together concept, material, technology, and culture to create multifaceted reflections of the world. Their work connects past, present and future, as an investment in vision- both in our ability to see and to be seen in relation to the land and to each other. Johnson & Galanin's collaborative works include site specific engagements with land acknowledging value, life size figures and objects bringing together fiber, paper, beadwork, carving, casting, and weaving; in addition to performance and video works that explore the dependence of our bodies on land and each other. Without material or conceptual limitation, their collaborative work is a continuing active expansion of connection and fluidity of creation in spaces between definition.
Website: flashbanggiveaway.com/
Cannupa Hanska Luger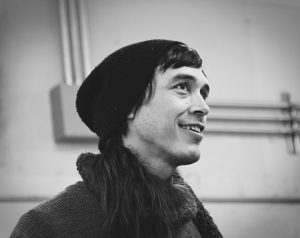 Cannupa Hanska Luger is a multi-disciplinary artist of Mandan/Hidatsa/Arikara/ Lakota descent. His work communicates stories of complex Indigenous identities coming up against 21st century challenges, including human alienation from and destruction of the land to which we all belong. He provokes diverse publics to engage with Indigenous peoples and values apart from the lens of colonial social structuring.
Luger's practice combines critical cultural analysis with dedication and respect for the diverse materials, environments, and communities he engages. He is known for his ceramic innovations, interpreting the material with patience and experimentation. He also tells stories using fiber, steel, cut-paper, video, sound, performance, monumental sculpture, land art installation, and social collaboration.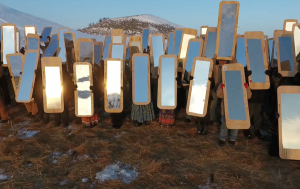 Recent, notable works include the Mirror Shield Project, initiated for and at Oceti Sakowin camp near Standing Rock, ND in 2016. Artist Cannupa Hanska Luger created a tutorial video shared on social media and inviting folks to create mirror shields for water protectors. People from across the Nation created and sent these shields to the water protectors onsite at camps in Standing Rock. The Mirror Shield project has since been formatted and used in various resistance movements across the Nation.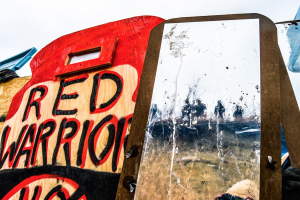 "This project was inspired by images of women holding mirrors up to riot police in the Ukraine, so that the police could see themselves. The materials I chose to use were affordable and accessible, and I chose to use a reflective mylar on a ply-board instead of glass mirror for safety and durability. This project speaks about when a line has been drawn and a frontline created that it can be difficult to see the humanity that exists behind the uniform holding that line. But those police are human beings, and they need water just as we all do, the mirror shield is a point of human engagement and a remembering that we are all in this together. The project represents how just one person can acquire one sheet of plywood and cut it into 6 shields, those shields could stand on the frontline protecting hundreds behind them in prayer for the water, and right behind that line stands a camp where there are thousands of people standing for the water protection for the 8 million people down river, who all use the Missouri River as their water source. And so the Mirror Shield project demonstrates how one person can help protect 8 million." Cannupa Hanska Luger
 Photo credit Rob Wilson Photography.  A special thank you to Jack Becker from Forecast Public Art for helping bring Mirror Shields to Standing Rock, ND, along with Rory Wakemup at All My Relations Arts in Minneapolis, Minnesota, who facilitated a workshop, hosting Cannupa Hanska Luger as guest artist for the Mirror Shield Project. 
Other projects include Everything Anywhere, an interactive monumental head sculpture made of ceramic, steel, fiber and sound which acknowledges nature through matriarchal form; and Old Dominion, a ceramic buffalo skull series and land art installation which interprets America's continued forced narrative onto the land through the legacy of colonization.
Luger holds a BFA in studio ceramics from the Institute of American Indian Arts. He was recipient of the 2016 Native Arts & Cultures Foundation National Artist Fellowship Award and has participated in artist residencies and institution lectures throughout the nation. He maintains a studio practice in New Mexico. His work is collected and exhibited internationally.
Website: www.cannupahanska.com/
Valentine McKay-Riddell, PhD, MACP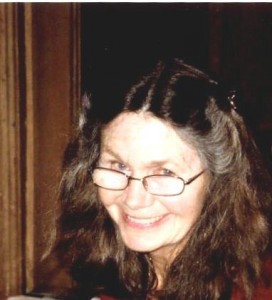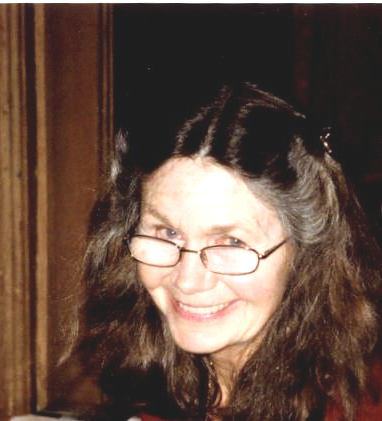 Valentine McKay-Riddell is a transpersonal psychologist, artist/therapist, and the Founder and Executive Director of Orenda Healing International, a 501.c.3 nonprofit service and research organization promoting individual and community health and wellbeing, based in Santa Fe, New Mexico. Dr. McKay-Riddell holds a PhD in Transpersonal Psychology and a Master's degree in Counseling Psychology from the Institute of Transpersonal Psychology (ITP) in Palo Alto, California, and a BFA in painting and sculpture from the San Francisco Art Institute.  She has taught as adjunct faculty for ITP's Global PhD program, Southwestern College in Santa Fe, New Mexico, and Cherry Hill Seminary in Columbia, South Carolina.  She maintains a private practice in holistic wellness counseling and shamanic healing in Santa Fe, where in her spare time she enjoys photography and writes fantasy/magic realism novels for young adults.
Website:  www.wholebeingupdates.com
William Peters, Sr.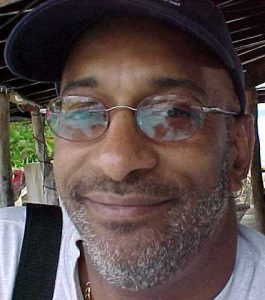 William Peters is an avid writer and poet who has been committed to this path since 1966. He has published over 70 books as well as a myriad of newspaper and magazine articles. "Just Bill" supports the venue of creative expression regardless of form. He is also an activist for the progression and evolution of humanity and our love of each other. Bill was named Poet Laureate at the 2015 Kosovo International Poetry Festival, where his book The Vine Keeper was showcased and he was awarded The Golden Grape Award.  He currently serves as CEO of Inner Child Enterprises, Ltd., Managing Director of Inner Child Press, Executive Producer of Inner Child Radio, and Executive Editor of Inner Child Magazine. His life partner Janet P. Caldwell stands by his side in support of the Inner Child vision.
Website:   www.innerchildpress.com
Catherine Wolniewicz, MS, CMT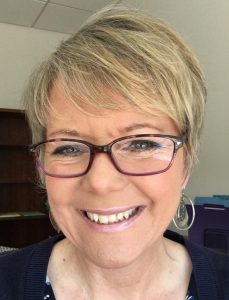 Catherine is a graduate of Shenandoah University where she conferred a Masters Organizational Leadership with a focus on Arts in Healthcare. In her final thesis project she conducted a research study using the art modality Touch Drawing™ and examined it's affects on patients suffering with chronic pain. In September of 2014 she became the second person in the state of Virginia to be certified in a process called Mnemetherapy™ which uses movement, singing, praise and painting to help those with brain impairments such as Alzheimer's disease and Autism improve cognitive functions.
Catherine passionately believes in the power of the arts to heal. She has volunteered at a local hospice providing arts and craft services to hospice inpatients, curated art shows, and worked with grieving children on several art and music projects.  She currently volunteers with the Integrative Care Group at Valley Health Hospital in Winchester, VA as a facilitator for their expressive arts programs which provides arts, crafts and music for patients, caregivers and staff.
Catherine is also a ceramic artist and shares her studio, located in the Blue Ridge Mountains of Virginia, with her woodworker husband.
Websites:
www.catherinewolniewicz.weebly.com