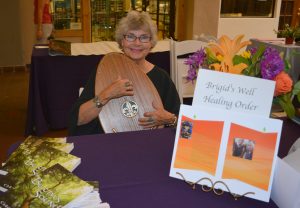 Let us support your work in the world!
Orenda Healing International honors the challenge facing today's Change-makers: the healers, researchers, educators, authors, and artists who are doing their best to make this world a better place.
In solidarity with Change-makers and to help advance your work, we offer several ways to advertise on our website: Links, Display Ads, and Regional Resource Directory Listings.
Links: A free link to your professional website, listed under "Links"
Display Ads: A page or portion of a page, listed under "Advertising Options," priced as follows:
1/4 page – $25
1/2 page – $50
Full page – $100
Examples: (prices listed in examples no longer apply)
fwj-ad-space-2018
FWJ-Ad-Space-Irene-Ad
Regional Resource Directory Listings: Current rate – $20 /year per listing (first year single listing free for contributing writers and artists)
Take advantage of this amazing offer, and place your online ad today!
Contact:
Attention: Advertising
journal@orenda-arts.org