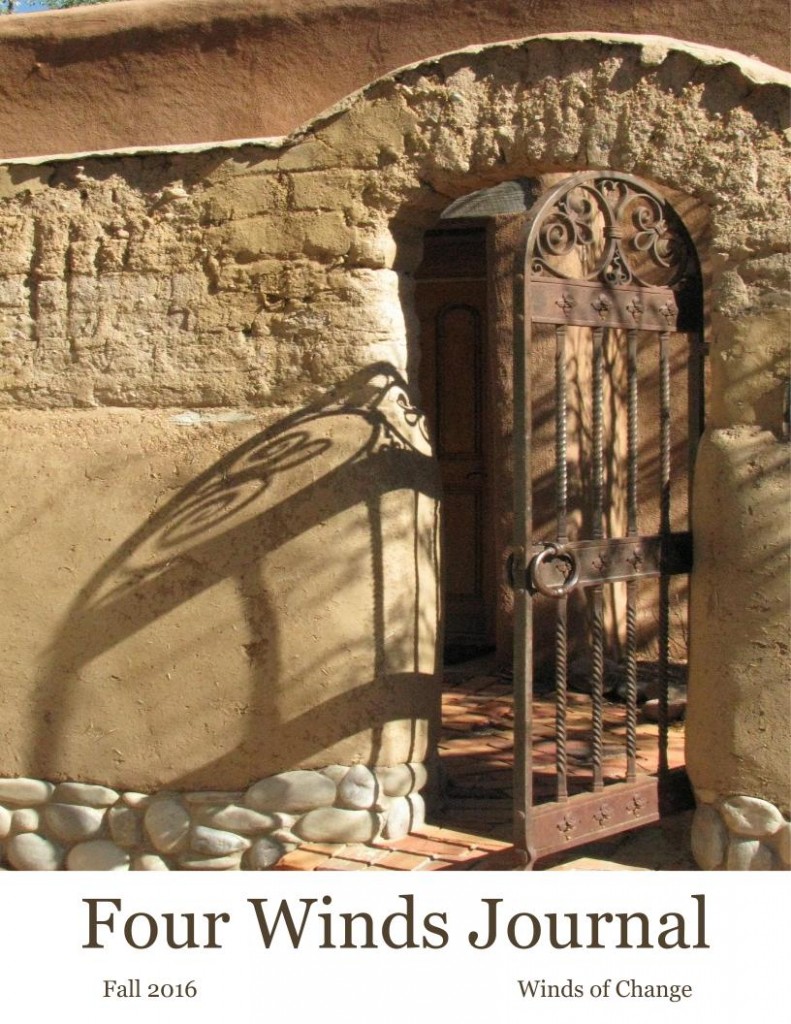 Four Winds Journal is an online and printed publication supporting local and global positive change.  Orenda Healing International publishes the Journal three times a year through our publishing company, Winds of Change Press.  Each  issue of the Journal is assigned a particular theme.  All submissions must be directly related to the theme of an issue.  Themes might include the effects on humans and non-human others of climate change, current local and global developments, various healing practices (i.e., the arts in healing, indigenous healing practices, notable changes in alternative or complementary medicine, energy healing, spiritual healing, etc.),  and more.
We welcome original works of interest, including short scholarly papers, short fiction and nonfiction, poetry, photos, and art work.  We look for lively, engaging material free of jargon or academic argument, and prefer well-researched, objective pieces that are grounded as much as possible in the author's personal experience.
Four Winds Journal may include brief reviews of books, movies, videos, while announcements of  performances, art exhibitions, and other current programs or events are linked to a page called "Side Trips," which is kept updated on our website.  Submissions to Side Trips must bear some connection to the theme of the issue, although they do not have to be as direct as an article.
Visit Winds of Change Press Submissions for specific instructions on how to submit your manuscript or art work.