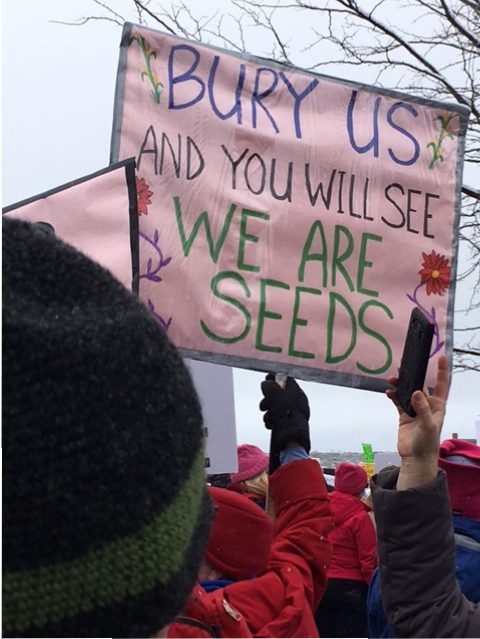 In the wake of America's 2016 Presidential election, Orenda Healing International has added this page to our website in order to offer you an opportunity to state your opinion on local, national, and world events and reciprocal actions.  The page will be updated frequently, and the most recent submissions may be included or referenced in the online version of our Four Winds Journal, published twice a year in Spring and Fall.
We will not edit your statement.  However, please be aware that any submissions that are libelous, false, obscene, or in any other way threatening or potentially damaging to another individual's life or character will not be included on this page.
Please send submissions to journal@orenda-arts.org.
Here's What YOU Think:
"Trump is just a flea on the back of a vicious, rabid dog.  It's the dog we need to watch out for."  LR, Santa Fe NM
"Boy how we love to hate!"  RK, Orcas Islands WA
"The People united will never be defeated!"  Women's Marchers, Santa Fe NM
"I will not stand aside as the values that created the greatest nation on earth are trampled."  Senator Martin Heinrich, D-New Mexico
Early Warning Signs of Facism  Courtesy of AP, Orinda CA
Letters to the Editor, Santa Fe New Mexican – My View:  David B. Van Hulsteyn