Four Winds Journal Fall/Winter 2019
Steve McAllister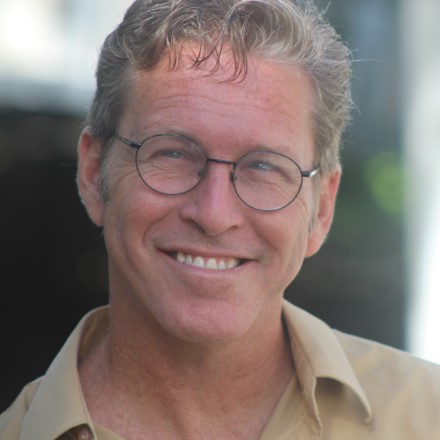 Steve McAllister is a writer, performer, film producer, and advocate for sustainability, resilience, and quality of life.  Currently making audiences laugh and think through his one-person show, Will Rogers Revived (based on the writings of American icon Will Rogers), Steve's up/Wincoming book is entitled Money, Sex, Power & Faith: The Convergence of Culture. 
Elissa Tivona, PhD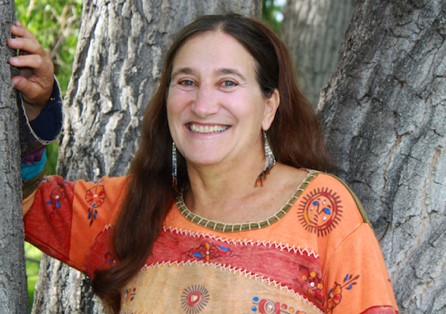 Elissa J. Tivona is a humanitarian, designer and writer living and working in Northern Colorado. As a regular freelancer for popular and academic publications, she is among a growing number of journalists who use the media as a platform for world benefit, investigating and publishing stories of creative problem solving, resilience and reconciliation. Elissa earned her doctorate in interdisciplinary Peace and Conflict studies, and in the course of dissertation research on 1000 Peacewomen Across the Globe (1000 international activists nominated collectively for the 2005 Nobel Peace Prize) Elissa rediscovered the true power of media and coined: If it heals, it reveals.  Dr. Tivona recently retired from dual appointments at Colorado State University (CSU) with the Journalism and Media Communications department and the Office of International Programs, although she may return to teaching in the Fall of 2020 to offer the course she developed on Education for Global Peace, a core course for the Peace and Reconciliation minor at CSU.  Learn more about her here: Colorado State University's Faculty page. 
https://www.libarts.colostate.edu/people/etivona/
Christopher Bassett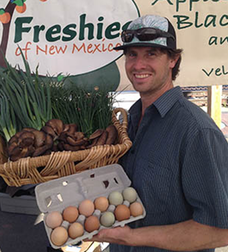 My wife, Taylor, and I came to Northern New Mexico in 2007.  We had lived and worked in agriculture in many diverse places, including Washington, Oregon, California, Colorado, the Dominican Republic, and Panama.  A peach and apple orchard of our own along the Rio Grande was the culmination of our dreams.  We bought what you might call the Lamborghini of orchards.  Planted on only three acres, we had 300 apple trees and 350 peach trees.  The previous owner had set us up for success:  in-ground sprinklers and a frost control fan, well established water rights from the mother drain (Rio Grande), cover cropped/fertile soil, and already certified organic.  Learn more about Christopher, Taylor, and Freshies of New Mexico here
https://freshiesnm.weebly.com/
Alan Levin, MFT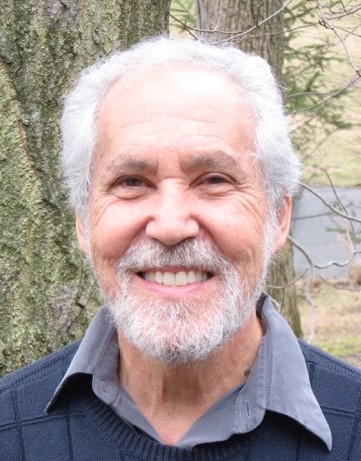 Alan Levin is a licensed psychotherapist, spiritual teacher, and activist living in New York. He has a primary focus on integrating psycho-spiritual practices with political action, reflecting his journey as a one-time organizer of SDS (Students for a Democratic society in the 60s in Florida, and his many years with an esoteric meditation school studying gni Yoga in California. He founded Holos Institute, an ecopsychology program in the Bay Area of California. He now lives in the Lower Hudson Valley with his wife, Ginny Brooke.  Together, they established Sacred River Healing through which he works with individuals and couples, and teaches groups meditation and the integration of spirituality and civic involvement. He also works with people through Skype. Alan is the author of Crossing the Boundary: Stories of Jewish Leaders of Other Spiritual Paths, published by Regent Press.
https://www.sacredriverhealing.org/
Ana Perez-Chisti, PhD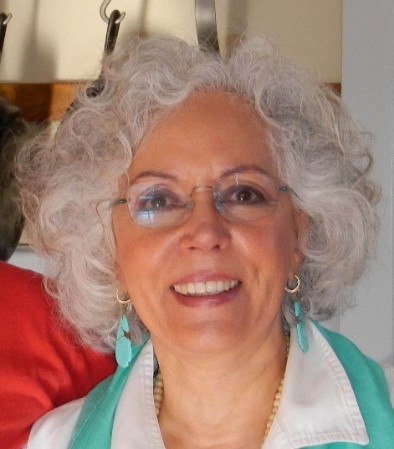 Ana is President of the Sufi Universal Fraternal Institute dedicated to spreading the Sufi Message brought to the West by Hazrat Inayat Khan.  She is an ordained minister in the Sufi Movement representing Universal Sufism in the West and with the Creation Spirituality Community.  She holds degrees in Psychology and Spirituality, Philosophy and Religion. Dr. Perez-Chisti currently serves as a faculty member in the East-West Psychology Program at the California Institute of Integral Studies in San Francisco. 
https://sufiuniversalfraternalinstitute.live
Rob Hopkins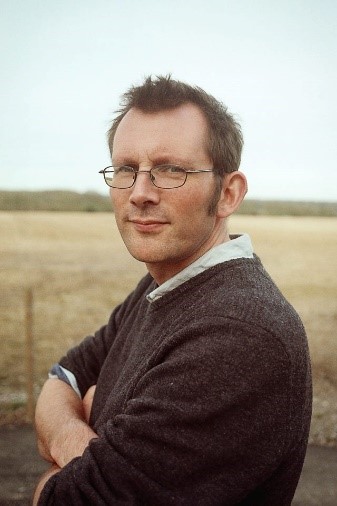 Rob Hopkins is the founder of the Transition movement, now active in over 50 countries. He is the author of 5 books, including The Transition Handbook, The Power of Just Doing Stuff, and most recently, From What Is to What If: Unleashing the Power of Imagination to Create the Future We Want. He is in great demand as a public speaker and is director of a pioneering social enterprise craft brewery. He was once one of The Observer's "50 New Radicals." 
Twitter: @robintransition 
Don Hall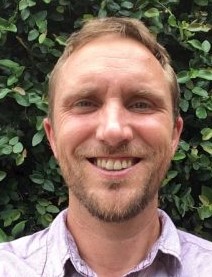 Don Hall has had the good fortune to participate in the international Transition Towns Movement in a variety of capacities over the past decade. Initially serving for two years as the Education and Outreach Coordinator for Transition Colorado, he went on to found and direct Transition Sarasota from 2010 to 2016. A certified Transition Trainer and experienced facilitator, Don was named Co-Director of Transition US in 2017. He holds a Master's degree in Environmental Leadership from Naropa University and currently lives in Sarasota, Florida.
Shae Clark, PhD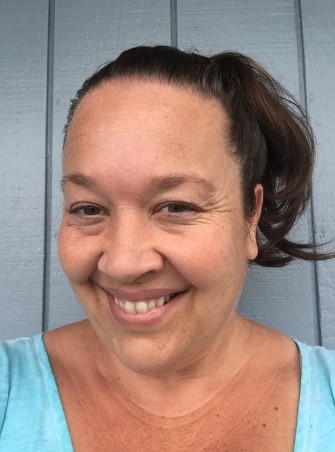 Shae Clark graduated from Sofia University (formerly the Institute of Transpersonal Psychology) in 2017 with a PhD in Psychology and is a passionate educator with enthusiasm for contributing to higher education and empowering students with knowledge. Dr. Clark's qualitative dissertation uncovered the lived transformational experiences of practiced mindful eaters. Her teaching philosophy encompasses areas of consciousness beyond the usual limits of ego and personality.  Her interests include transformative learning, embodiment, body-mind connection, transpersonal and diverse ways of knowing, and earth-centered education. She deeply believes in the power of the connection between how food is grown and produced and the ways it is interrelated with the environment and planetary health. Dr. Clark currently teaches and guides a meditation group at the University of Hawaii, Hilo.
Carol Calvert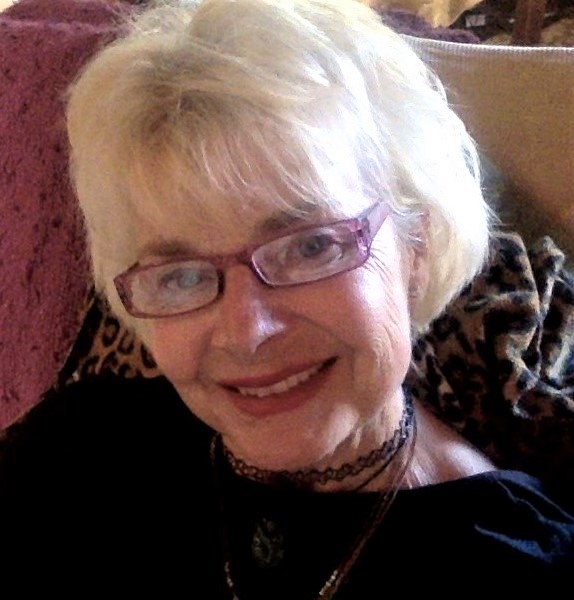 Carol Calvert, former Associate Pastor of the Church of Antioch in Santa Fe, NM, is now the Bishop of The Sacred Healing Order of Brigid's Well.  She expresses her passion for Celtic spirituality through music, as a harper, singer and composer and through her speaking and writing.  Reverend Calvert, a practicing Druid, combines the true teachings of Isu (Jesus) with that of the Druids.  Inspired from her own Celtic lineage she strives to bring these teachings to life, through her books for young adult women, Beitha's Sound and Chalice of The Mystic Rose. Carol is also a long time member of the Order of Ovates Bards and Druids. She lives in Santa Fe with her husband, Chris.
Krystal Irwin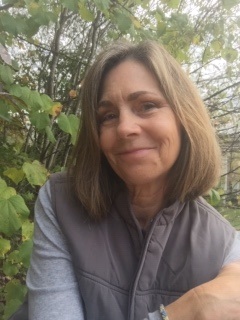 Krystal Irwin lives in Mooresville, North Carolina and works in the healthcare field.  She has always been in search of healthy food options that don't compromise the safety or well-being of animals.  Krystal was raised by a family of women who had no fear in the kitchen and loved to experiment!  She enjoys using some of those teachings in her pursuit of healthy, conscious food options.
Valentine McKay-Riddell, PhD, MACP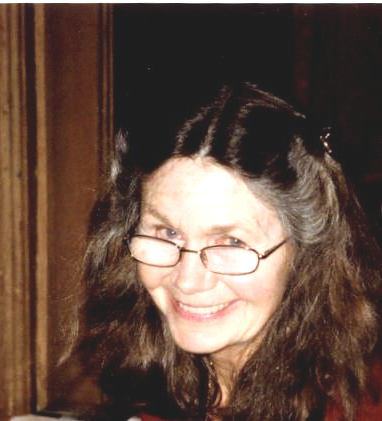 Valentine McKay-Riddell is a transpersonal psychologist and the Founder and Executive Director of Orenda Healing International, a 501.c.3 nonprofit education and research organization promoting individual and community health and well-being, based in Santa Fe, New Mexico. Dr. McKay-Riddell holds a PhD in Transpersonal Psychology and a Master's degree in Counseling Psychology from the Institute of Transpersonal Psychology (ITP) in Palo Alto, California, and a BFA in painting and sculpture from the San Francisco Art Institute.  She has taught as adjunct faculty for ITP's Global PhD program, Southwestern College in Santa Fe, New Mexico, and Cherry Hill Seminary in Columbia, South Carolina.  She maintains a private practice in holistic wellness counseling and shamanic healing in Santa Fe, New Mexico, where in her spare time she writes fantasy/magic realism novels for young adults.
Christinia Eala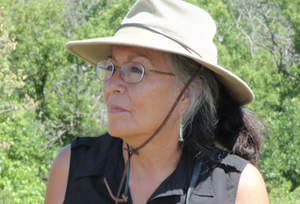 Christinia Eala is Founder and Executive Director of Tiyospaye Winyan Maka (Extended Family of Women on the Earth), a Colorado
non-profit for more than fifteen years in support of the mission to "advocate, promote and support alternative housing and energy, nutritional and educational sovereignty."  In 2004, Eala earned a Bachelor of Science in Psychology from Regis University and went on for an additional year of study in non-profit management. She served on the Colorado Coalition for the Homeless with Director, John Parvensky; the Commission on the Status of Women; and the Community Advisory Board of Larimer County with director Rena Mackrill. Eala respectfully declined directorship of the Center for Justice, Peace and the Environment to pursue her calling to serve the Native populations in Denver, Fort Collins, and the Pine Ridge and Rosebud Reservations in South Dakota. Over the next 25 years she became immersed in the traditions, values, and life ways of her mother's People, the Sicangu Lakota of the Rosebud Reservation, extending her commitment to the global community of Indigenous Peoples.
In addition to working directly with tiyospayes (extended families) on the Pine Ridge reservation to establish viable homesteads on ancestral lands, Christina has actively advocated for international indigenous initiatives in several capacities.  As Chair of the Indigenous Concerns Committee for the United Nations Association of Northern Colorado, where 
she met and served with Dr. Elissa Tivona.  With United Indigenous Nations, Eala traveled around the globe to advocate for the UIN position that 
traditional indigenous peoples of the world could function at a level much truer to their spirit if they operate under traditional laws and customs. In this capacity she traveled to Gathering of the Americas in Puerto Rico and to Chiapas Mexico to deliver medical supplies and other donations to the Zapatista community.  As Co-Director of Tiyospaye Winyan Maka, Eala became one of the first indigenous individuals to be designated a Community Partner with the Engineers Without Borders domestic arm, the Community Engineering Corps. In this capacity, she fully endorses the construction of the Multipurpose Demonstration and Training Center on OLCERI land in Slim Butte and has made herself available to collaborate with Colorado State University on the Native Lands ECOS Station.