Four Winds Journal Fall 2018 is here!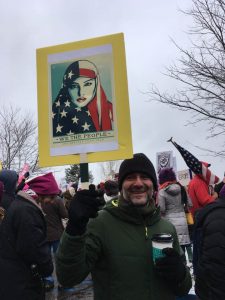 Four Winds Journal's Spring 2018 issue introduced a few of the many facets of sustainability.  We touched briefly on human/animal relationships, our relationship with Nature, our relationships with each other.  However, sustainability is necessary—and possible to achieve—in every aspect of our lives.   Our Fall issue explores ways in which we can build and maintain more equitable and universally supportive societies—locally and globally—than those currently in place.
There is an old Spanish dicho, a saying:  Panza llena, corazon contento.  "Full belly, happy heart."  It's a way of expressing the crucial importance of a sustainable society—one in which our sources of food, shelter, right livelihood, and personal safety are accepted as given.  In this atmosphere, people can support their families and themselves without worry or undue effort.  There is room and time for intimate relationship, for creativity, for play, for connection with Nature and with Spirit.  Without this, we are lost—wandering from job to job, place to place, constantly "reinventing" ourselves in hopes that somewhere, somehow, we will feel calm enough to settle into the simple process of living our lives.  But it doesn't happen.  Not in much of Western society, and particularly not here in America.  Suffering from dysfunction in almost every aspect of our lives,  we are in systemic crisis.
Rather than continuing endless arguments on utopia versus dystopia, Four Winds Journal's Fall 2018 issue investigates the real challenges that we face in resolving our society's systemic dysfunction and how we might begin to benefit from thinking "out of the box" in order to arrive at a truly sustainable society here in this country and throughout the world.  Drawing on the wisdom and experience of international and local researchers, educators, activists, scientists, indigenous leaders, students, and others, we share insights and suggestions for healthy change that we can implement at a grassroots level.
Enjoy the Journal online here:
Or, if you're a confirmed page-turner, you may order a printed copy of the Journal. The holidays are just around the corner, and Four Winds Journal in print is a perfect gift for friends or family members!
Order the Journal in print here
Photo credit: VMcKay (The Women's March, 2016)