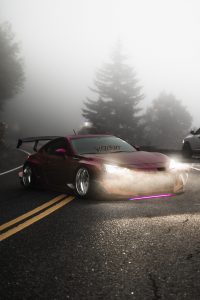 SAD – STOP AGGRESSIVE DRIVING
 (Santa Fe NM Traffic Safety Coalition)
OUR MISSION
We are a Citizen Action Coalition whose mission is to secure and improve the quality of life for Santa Fe's residents and visitors by ensuring that our elected officials address and end dangerous and aggressive driving practices in Santa Fe.  We require our Mayor, City Council, and Police to immediately implement the following safety procedures: 
1. Law enforcement officers and their superiors will enforce existing noise and safe driving ordinances by citing offending drivers.
 2. Elected officials will utilize citizens' research into best options for purchasing and installing technology that will simplify and expedite the enforcement of noise and safe driving ordinances.
3. Elected officials will maintain an "open door" policy by continuing to review and address citizens' concerns regarding traffic safety and "quiet enjoyment" of life in Santa Fe.
OUR GOALS
 1. We are gathering substantial information through our own research into technology for traffic monitoring devices in order to facilitate enforcement of existing noise and traffic ordinances.
2. We are collecting signatures from all Santa Fe's neighborhoods and voting districts on our petition. 
3. We will present our research and signed petition to City Council and the Mayor.
4. We will continue to insist that our City and Police Department enforce existing traffic safety laws until life in Santa Fe is safer, quieter, and more enjoyable for residents and visitors.
WE VOTE !!!