FWJ Fall/Winter 2019:  What Will We Eat?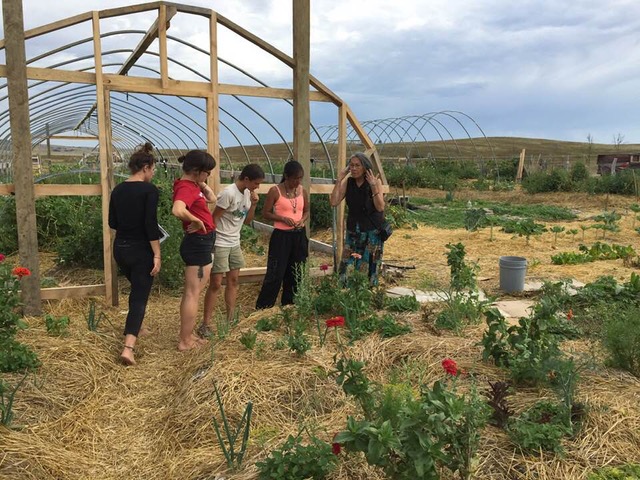 High Hoops and Harvesting – OLCERI
The pressures of climate change, economic scarcity, and political chaos urge us to address the question:  How will we feed our families and communities if what we're used to becomes unavailable?  The authors and artists contributing to this issue of Four Winds Journal share their insights and experiences, as we explore both newer and older methods of sustainable food production, distribution, and preparation.  
FWJ Fall/Winter 2019, available online throughout November, is now in print –    just in time for the holidays!  Take advantage of our Holiday Special and order your Journal in print at a 15% discount today!
FWJ's Fall/Winter 2019 Holiday Special
December 1- 25, 2019  
Click here to purchase your copy, on sale now at a 15% discount!