Current Board Members
Valentine McKay-Riddell, PhD, MACP, Founder and President
Lewis Riddell, Secretary-Treasurer
---
Valentine McKay-Riddell, PhD, MACP, Founder and President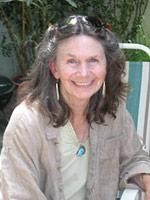 Valentine McKay-Riddell, PhD, MACP is the founder and President of the Board of Directors of Orenda Healing International (OHI).  Orenda is a 501.c.3 nonprofit research institute and service organization promoting individual and community health and wellbeing, based in Santa Fe, NM, since 1992.
Born a "Navy brat" in Orlando, Florida, she has lived in Canada, Mexico, and much of the United States, and has traveled in England, Ireland, and the British West Indies. She studied creative writing, education and child psychology at the University of Texas in Austin, painting and sculpture at the University of Nebraska in Omaha, and Arts and Consciousness at John F. Kennedy University in Orinda, California. She holds a PhD in Transpersonal Psychology and a Master's degree in Counseling Psychology from the Institute of Transpersonal Psychology (ITP) in Palo Alto, California, and a BFA in painting and sculpture from the San Francisco Art Institute.  She has taught as adjunct faculty for ITP's Global PhD program, Southwestern College in Santa Fe, and Cherry Hill Seminary in Columbia, South Carolina.
She has taught art-making to young people and adults since 1965, and Healing Art – a blend of shamanism and art-making which she developed in 1984 to heal herself of cancer – to AIDS and cancer patients; incarcerated, homeless, and challenged youth; developmentally disabled adults; and women in transition in Texas, California, Oregon, and New Mexico. She is a certified Reiki Master in the Usui Lineage.
Dr. McKay-Riddell has a private practice in holistic counseling and shamanic healing in Santa Fe, NM, where she and her husband Lewis Riddell share a home with their three cats. She is the author of The River Goddess & Other Stories, and Starfriends (soon in print) Books 1 and 2  of The Alyssa Chronicles, a fantasy/magic realism series for young adults.
---
---
Lewis Riddell, Secretary-Treasurer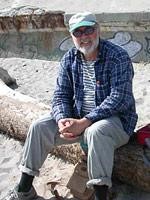 Lewis Riddell was born in Media, PA. He holds a BS in geology from Waynesburg College and a BFA in painting from the San Francisco Art Institute. He is an informal student of Transpersonal Psychology, a Spiritual Guidance practitioner, and holds an Advanced Certificate in Psychodrama.
Lewis moved to California in 1969 following a tour of duty as a naval officer in Vietnam and Key West, FL.  A professional artist, he has worked with at-risk youth and developmentally disabled adults in California and New Mexico. His recent paintings and nature photographs are available for viewing and purchase in OHI's Winds of Change Press Gallery.
---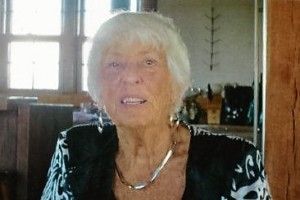 Lumina Greenway is a long-time member of the Board of Directors of Orenda Healing International. Born in Providence, RI, she is an Owner/Director of Monadnock Paper Mills, Inc. in Bennington, NH, and a professional photographer with focus on architectural detail and the natural world (especially marine mammals).
She worked as a volunteer from the late 1950s to the mid 1970s in medical settings treating severely ill and impaired children, in drug and alcohol rehabilitation clinics as a counselor and therapist, and (through the Greenwich Garden Club) on local environmental issues including the National and Connecticut Clean Air and Water Acts.
Lumina moved to Taos, NM in the mid 1990s, where she studied Reiki and Healing Art© with Valentine McKay-Riddell, became a member of the Orenda Healing International Board of Directors, and later served as Treasurer. She served on the Board of Directors of Taos Talking Pictures (a 501.c.3) for 4 years until its dissolution in 2004. Lumina moved from Taos, NM to Nelson, NH in 2003 to spend time with an elderly Aunt. She was a member of the Nelson Conservation Commision, a Trustee of the Olivia Rodham Library in Nelson where she pursued her Reiki and healing practice. At the end of 2009 Lumina moved to Rhode Island in order to be closer to her daughters and grandchildren and is currently living in Wakefield RI.
---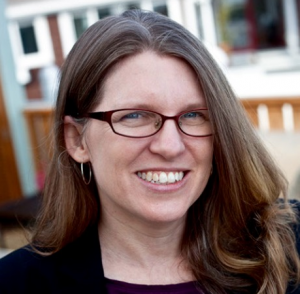 Katrina Rahn is an organizational design consultant who uses design thinking, effective problem solving, and collaboration to help libraries and other organizations increase their value and capacity, and inspire strategic support and growth.
She worked for over 14 years in a transpersonal library, where her personal and professional interests converged in supporting research in alternative healing and whole person psychospiritual modalities.
Her personal mission is to be of service to others, helping clients solve problems in a way that is creative and human-centered.  She earned her undergraduate degree in Creative Studies, with an emphasis in art, at UC Santa Barbara and holds a Master's Degree in Library and Information Science from UCLA.
---
Past Board Members
Jackie Melega, Santa Fe, NM
John Malpede, Los Angeles, CA
Whitney Robbins, RN, Santa Fe, NM
Robert Benfield-White, England
Madeleine Benfield-White, England
Edward Keller, Santa Fe, NM
Claire McKay, Austin, TX
Karel Bouse, PhD, Loudon, TN
Michelle Gilbert, CA, CMAIA, Cleveland, OH