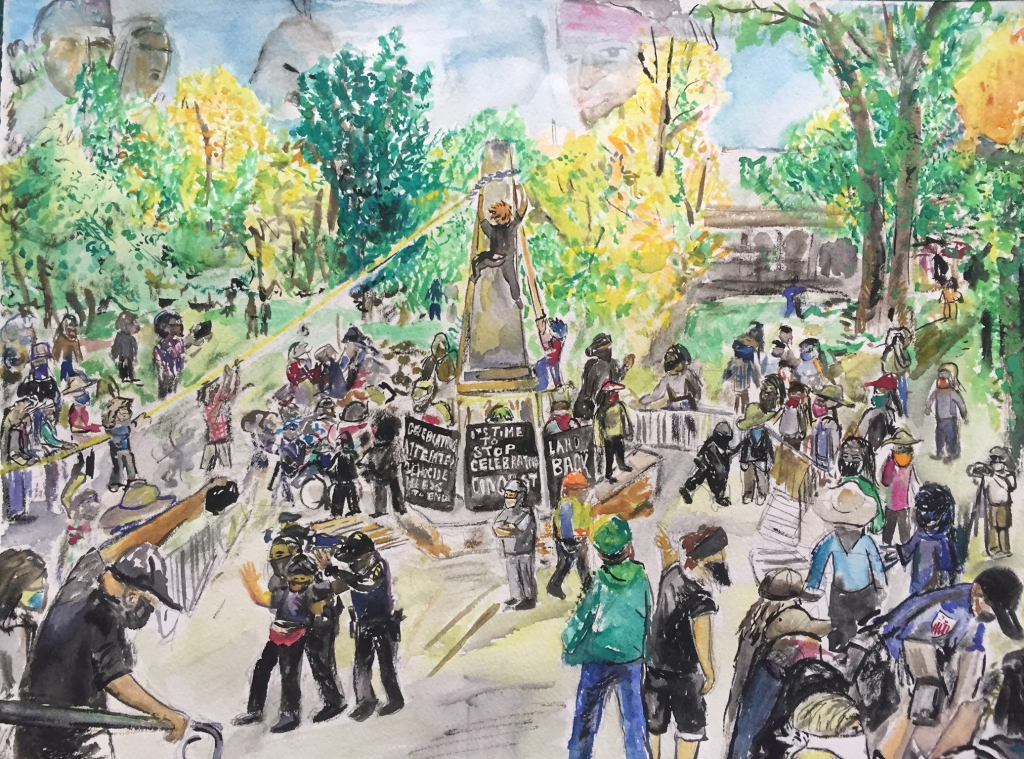 Toppling the Obelisk, Santa Fe.  David Sloan © 2020
We're approaching the northern hemisphere's Winter Solstice—and the end of an incredibly challenging year.  An edge-of-our-seats, cliff-hanging, nail-biting roller coaster ride that has left most of us gasping for breath and pushed us to acknowledge and cherish what really matters.  But we've made it—here we are!
Four Winds Journal Winter 2020: Onwards and Upwards! salutes our resilience and inner strength, our determination not only to survive but to thrive, and the ways in which we've been able to truly acknowledge and rise to the challenges we've been facing.
Celebrating a new year, new administration, and new ways of being in the world, we hope this issue cheers and encourages you to keep on keeping on, because it's worth it.
Enjoy the Journal online:
FWJ Winter 2020:  Onwards and Upwards!
Purchase the Journal in print at our 15% Holiday Discount: