Four Winds Journal Fall 2018:  The Sociopolitical Challenge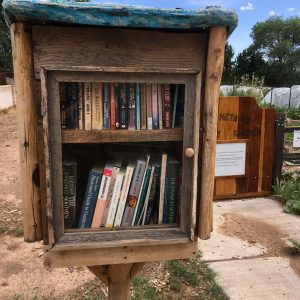 Four Winds Journal Spring 2018:  Seven Generations and Counting introduced a few of the many aspects of sustainability.  We touched briefly on human/animal relationships, our relationship with Nature, our relationships with each other.
However, sustainability is necessary—and possible to achieve—in every aspect of our lives.  Four Winds Journal Fall 2018 explores ways in which we can co-create and maintain more equitable and universally supportive societies—locally and globally—than those currently in place.
Both issues of Four Winds Journal (Fall 2018 and Spring 2018) are currently available in print.  Prices are based on the size and printing cost of each issue.  Buy a single issue or both for a substantial savings!  (Please note that shipping rates may vary depending upon your location.)
Be sure to indicate your choice, and send your check or money order to:
Four Winds Journal (in print)
Orenda Healing International
1868 A Calle Quedo
Santa Fe, NM 87505
Or…
Click here to order your copy on our website: