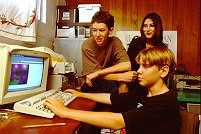 Orenda Healing International sponsors a variety of Online Courses, Webinars, and Mini-seminars.  Webinars and Mini-seminars are usually available to the public free or for a minimal charge.  The fee for an Online Course may vary, depending upon the length of the course and the instructor.
Our current course offerings begin in September 2016 and include the following:
The Shamanic Path of Heart – Instructor Dr. Valentine McKay-Riddell
Bouncing Back: Recovering from a Toxic Work Environment –
Instructor Katrina Rahn, MLIS
Marion Apparitions on the Healing Path – Instructor Dr. Karel J. Bouse
Specific information, including the length and fee for each course, will be available soon.