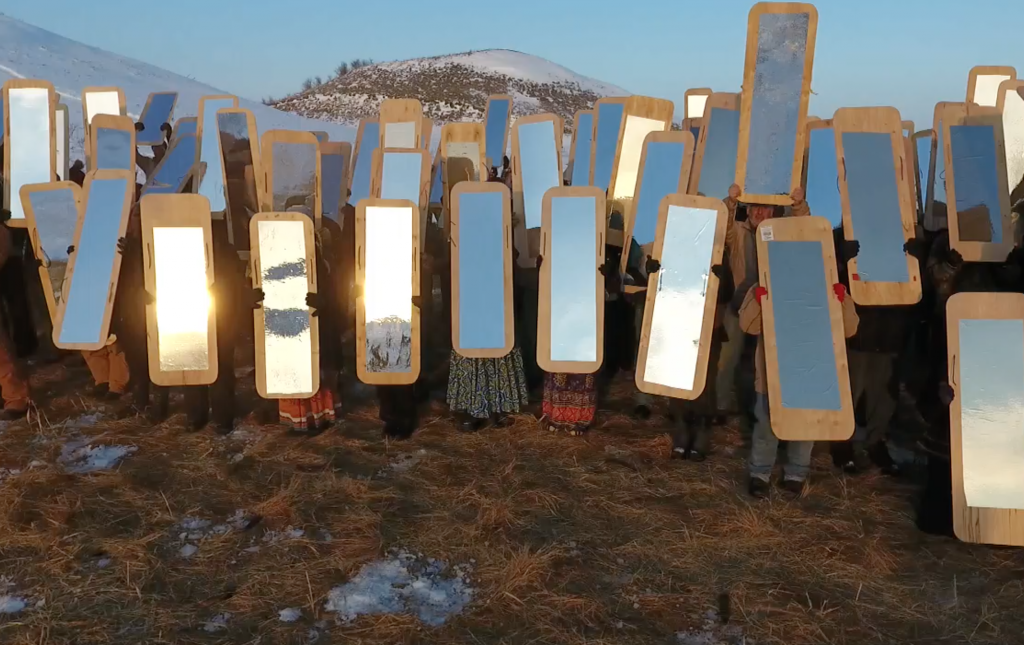 The previous two issues of Four Winds Journal explored many facets of the theme of sustainability. We were blessed to be able to share the brilliant thoughts and expertise of innovative authors, artists, activists, and poets. Topics ranged from our relationships with animals, Nature, and each other to how we can build and maintain a sustainable society through (among other suggestions) creating transition towns and supporting a wise democracy that considers the best interests of all its citizens. Still, with all that we have learned to date, we have not yet heard from Earth herself!
Who speaks for the Earth?
The Spring/Summer 2019 issue will feature writing and art work that explores sustainability through the specific lenses of members of indigenous cultures, women, animals, and other sensitive beings.  However you see the world—whether as a First Nations Water Protector at Standing Rock, a woman fighting for reproductive rights, an endangered mountain lion or deer, or simply a concerned member of our global society—we think you'll appreciate the thought-provoking contributions of the writers and artists whose work appears in this issue.

The Journal will be available online in mid-May and in print by May 31. Take advantage of our Early Bird Sale and preorder your printed copy at a 15%  discount here!
The deadline for submissions to this issue of the Journal was extended to April 15, 2019. Except by previous agreement with the Editors, late submissions are no longer being accepted.
However, if you would like to share your views in future issues of the Journal, please visit our Submission Guidelines page for detailed instructions on how to submit your work, and send your original short story (fiction or nonfiction), magazine or journal article, poetry, photography, or art work (Word doc for written work and high resolution jpeg for photography and art work) via email to:

Editor – Four Winds Journal
journal@orenda-arts.org

Valentine McKay-Riddell
vmckayriddell@gmail.com
505-780-5990