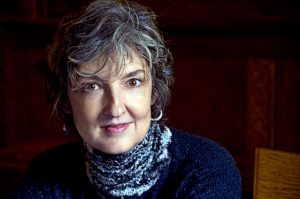 Trump changed everything. Now everything counts.
If you're among the majority of American voters who just voted against the party soon to control all three branches of our government, you've probably had a run of bad days. You felt this loss like a death in the family and coped with it as such: grieved with friends, comforted scared kids, got out the bottle of whisky, binge-watched Netflix. But we can't hole up for four years waiting for something that's gone. We just woke up in another country.
It's hard to guess much from Trump's campaign promises but we know the goals of the legislators now taking charge, plus Trump's VP and those he's tapping to head our government agencies. Losses are coming at us in these areas: freedom of speech and the press; women's reproductive rights; affordable healthcare; security for immigrants and Muslims; racial and LGBTQ civil rights; environmental protection; scientific research and education; international cooperation on limiting climate change; international cooperation on anything; any restraints on who may possess firearms; restraint on the upper-class wealth accumulation that's gutting our middle class; limits on corporate influence over our laws. That's the opening volley.
A well-documented majority of Americans want to keep all those things, and in some cases expand them. We now find ourselves seriously opposed to our government-elect. We went to bed as voters, and got up as outsiders to the program.
How uncomfortable. We crave to believe our country is still safe for mainstream folks like us and the things we hold dear. Our civic momentum is to trust the famous checks and balances and resist any notion of a new era that will require a new kind of response. Anti-Trump demonstrations have already brought out a parental tone in the media, and Michael Moore is still being labeled a demagogue. Many Democrats look askance at Keith Ellison, the sudden shooting star of the party's leadership, as too different, too progressive and feisty. Even if we agree with these people in spirit, our herd instinct recoils from extreme tactics and unconventional leaders on the grounds that they'll never muster.
That instinct is officially obsolete.
Wariness of extremism doesn't seem to trouble anyone young enough to claim Lady Gaga as a folk hero. I'm mostly addressing my generation, the baby boomers. We may have cut our teeth on disrespect for the Man, but now we've counted on majority rule for so long we think it's the air we breathe. In human decency we trust, so our duty is to go quietly when our team loses. It feels wrong to speak ill of the president. We're not like the bigoted, vulgar bad sports who slandered Obama and spread birther conspiracies, oh, wait. Now we're to honor a president who made a career of debasing the presidency?
We're in new historical territory. A majority of American voters just cast our vote for a candidate who won't take office. A supreme court seat meant to be filled by our elected president was denied us. Congressional districts are now gerrymandered so most of us are represented by the party we voted against. The FBI and Russia meddled with our election. Our president-elect has no tolerance for disagreement, and a stunningly effective propaganda apparatus. Now we get to send this outfit every dime of our taxes and watch it cement its power. It's not going to slink away peacefully in the next election.
Many millions of horrified Americans are starting to grasp that we can't politely stand by watching families, lands and liberties get slashed beyond repair. But it's a stretch to identify ourselves as an angry opposition. We're the types to write letters to Congress maybe, but can't see how marching in the streets really changes anything. Strikes and work stoppages won us great deals historically, but now we think of them as chaotic outbursts that trouble foreign countries. Our disagreements are polite. Forget radical, even being labeled "political," which is code for opposing the civic status quo, is a kind of castigation.
But politeness is no substitute for morality, and won't save us in the end. We only get to decide who we are. As a writer and a person my bedrock is perennial hope for a better world than this one, and for that I've borne the radical brand, not by choice. As outlaws go I'm as boring as toast, a polite, southern female who's never broken any law but the speed limit. Despite this gentility I've endured FBI investigations and personal threats, and once had to travel on book tour with a bodyguard. This was during Republican administrations that sounded infinitely friendlier to dissent than the one that's now on deck. So you'll forgive my weak faith in broad-shouldered American tolerance and the guaranteed free pass for good behavior.
I've come through terrible times and am writing this now on the strength of one long rescue: the solidarity of strangers. People who sent letters and messages, tearfully shook my hand or hugged me in the grocery store, always to say, "Thanks, you spoke up for me. I'm here for you." A handwritten note or a hug in the grocery store can save a life. Standing in the streets with a huge crowd of fellow believers really does change something, not just through the message sent out, but also the one that's absorbed.
So many of us have stood up for the marginalized, but never expected to be here ourselves. It happened to us overnight, not for anything we did wrong but for what we know is right. Our first task is to stop shaming ourselves and claim our agenda. It may feel rude, unprofessional and risky to break the habit of respecting our government; we never wanted to be enemies of the state. But when that animosity mounts against us, everything we do becomes political: speaking up or not speaking up. Either one will have difficult consequences. That's the choice we get.
With due respect for the colored ribbons we've worn for various solidarities, our next step is to wear something on our sleeve that takes actual courage: our hearts.
I'll go first. If we're artists, writers, critics, publishers, directors or producers of film or television, we reckon honestly with our role in shaping the American psyche. We ask ourselves why so many people just couldn't see a 69-year-old woman in our nation's leading role, and why they might choose instead a hero who dispatches opponents with glib cruelty. We consider the alternatives. We join the time-honored tradition of artists resisting government oppression through our work.
If we're journalists, we push back against every door that closes on freedom of information. We educate our public about objectivity, why it matters, and what it's like to work under a president who aggressively threatens news outlets and reporters.
If we're consumers of art, literature, film, TV and news, we think about what's true, and what we need. We reward those who are taking risks to provide it.
If we're teachers we explicitly help children of all kinds feel safe in our classrooms under a bullying season that's already opened in my town and probably yours. Language used by a president may enter this conversation. We say wrong is wrong.
If we're scientists we escalate our conversation about the dangers of suppressing science education and denying climate change. We shed our cautious traditions and explain what people should know. Why southern counties are burning now and Florida's coastal cities are flooding, unspared by any vote-count for denial.
If we're women suffering from sexual assault or body image disorders, or if we're their friends, partners or therapists, we acknowledge that the predatory persona of men like Trump is genuinely traumatizing. That revulsion and rage are necessary responses.
If our Facebook friends post racial or sexist slurs or celebrate assaults on our rights, we don't just delete them. We tell them why.
If we're getting up in the morning, we bring our whole selves to work. We talk with co-workers and clients, including Trump supporters, about our common frustrations when we lose our safety nets, see friends deported, lose our clean air and water, and all the harm to follow. We connect cause and effect. This government will blame everyone but itself.
We refuse to disappear. We keep our commitments to fairness in front of the legislators who oppose us, lock arms with the ones who are with us, and in the words of Congressman John Lewis, prepare to get ourselves in some good trouble. Every soul willing to do that is part of our team, starting with the massive crowd that shows up in DC in January to show the new president what we stand for, and what we won't.
There's safety in numbers, but only if we count ourselves out loud.
 Article published in The Guardian (online)
Photo credit Annie Griffiths