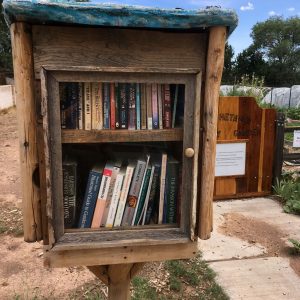 If you've enjoyed reading our Four Winds Journal online over the past few years, you'll love it in print!  This semiannual  literary magazine is often provocative, always insightful, and a pleasure to read–  a great addition to your collection and a perfect holiday gift for family and friends.
We launched the Journal in Fall 2016* (theme: Winds of Change) and decided this past Spring to begin printing it as well.  Our printer is Jason Russell Poole– photographer, videographer, and owner of Image Ratio Productions here in Santa Fe.
Click here to order a copy of the current issue (theme: The Sociopolitical Challenge) and/or the previous issue (theme: Seven Generations and Counting).  Please indicate which issue(s) and how many copies you want, and be sure to fill in your mailing address.  Prices may vary depending upon the size of a specific issue.  Standard shipping rates apply.
*Back issues of the digital Journal are available in Archives.